Rotimi Akeredolu, the governor of Ondo state, has boasted that it is Bola Ahmed Tinubu's turn to lead Nigeria after President Muhammadu Buhari's eight years in office.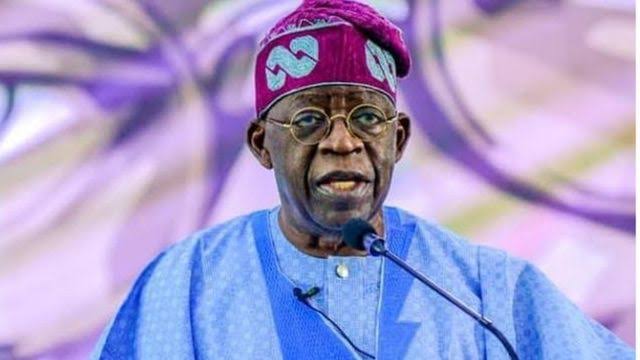 Akeredolu made the call at the APC Ondo North senatorial campaign rally held in Owo on Monday, February 7, 2023.
SUGGESTION: You can get News updates directly on WhatsApp by clicking "HERE".
According to him, since the North had produced the president for eight years, it is the turn of the South to occupy the presidency.
He assured that the country will excel across the board under the candidate of the All Progressives Congress (APC), Bola Ahmed Tinubu if elected as the president.
While urging the people to go out en mass and vote for all the candidates of the party at the forthcoming polls, Akeredolu stressed that the party will pull the country out of the current doldrums.
He said: "Asiwaju Ahmed Bola Tinubu is tested and trusted. He has been Governor of Lagos State and we know how he transformed the State. I can assure you, Nigeria will move forward under Tinubu as President", he said.
Akeredolu called on the people of Owo, Ose and Akoko to vote massively for the Senatorial candidate of the party, Pastor Jide Ipinsagba, adding that his experience in the private sector will help him deliver on his mandate if elected.
He also urged the people to drum support for the House of Representatives Candidates of the party.
The governor said, Hon. Bunmi Tunji-Ojo; Hon. Timehin Adelegbe; and Asiwaju Adegboyega Adefarati will bring quality representation to the people of their Federal Constituencies.
Akeredolu also campaigned for the candidates of the House of Assembly in the Senatorial district.
The Minister of State for Transportation, Ademola Adegoroye charged the people to vote for the APC. He stressed the need for party members to prioritise party loyalty for progress and development.
Chairman of the party in the State, Ade Adetimehin said Owo indigenes are known for their roles in standing for justice and equality in the country's democracy.
He said: "This is Owo. Akeredolu championed the struggle for Southern Presidency. Baba Ajasin championed the June 12 struggle. Another Owo man has championed Tinubu's presidency. Let us go to our unit, ward and local government. It is time for Yoruba to be President.
"This election is for the Progressive. Our country will move forward under Tinubu. Vote Tinubu and all the Senate, Reps, and House of Assembly candidates under the APC. Don't sell your votes.
Adetimehin later received over 500 PDP members in Akoko led by Bada Sunday and Sola Dauda into the APC.