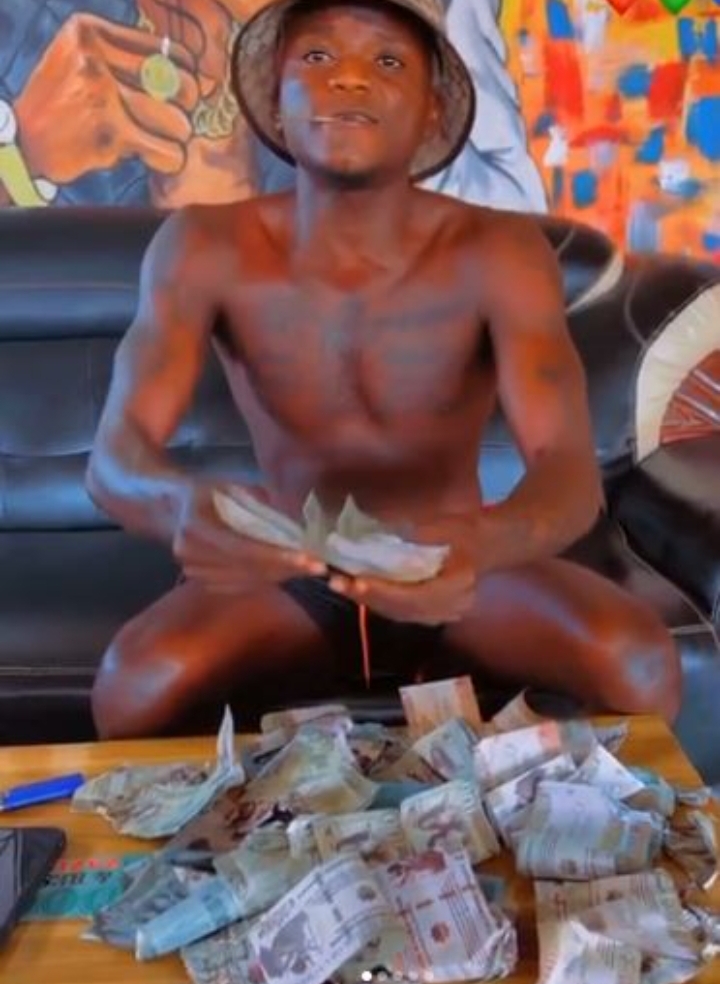 Controversial street singer, Portable has taken to Instagram to rant after he showed off wads of fake naira notes sprayed on him by fans.
He went for a show in Sagamu Ogun state, on Saturday, February 18, and  his fans sprayed him some ''money" during his performance.
However, when he got back to his hotel, he checked the money and was surprised to find out they were all ''fake money".
Sharing videos of the fake money, the singer said;
''It will never be well with you all. The country is scattered. So you guys have started printing money. Don't worry. Me too I will start buy machine that will be used to print money.

I went for a show in Sagamu yesterday. They did not spray original money. See the money they sprayed Super star. I don't know this one o.  They have started printing moiney in their house. The government caused this. Uncle Buhari where are you. See what you caused."