The governor of the Central Bank of Nigeria, Godwin Emiefele, has stated that the CBN will not be used to sabotage the upcoming general elections.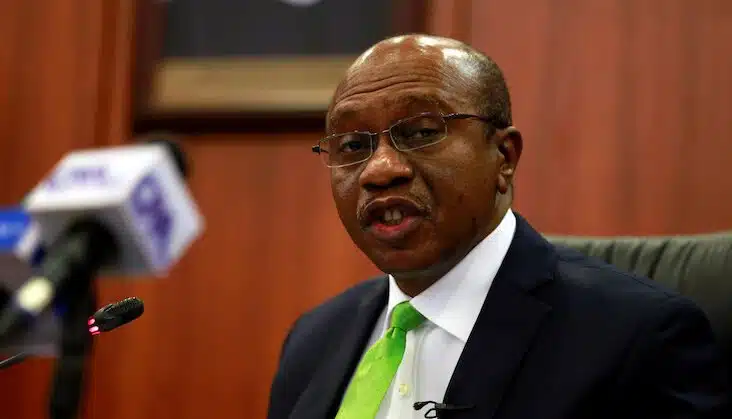 Emefiele spoke on Tuesday, February 7, during a meeting with Mahmood Yakubu, chairperson of the Independent National Electoral Commission (INEC)/ Their meeting was held at the CBN headquarters in Abuja.
SUGGESTION: You can get News updates directly on WhatsApp by clicking "HERE".
Speaking at the meeting, Yakubu said while service providers needed for elections are generally paid by electronic transfer, there are critical areas such as transportation and emergency situations where cash payments will be required.
Responding, Emefiele said:
"This issue of paying logistics for people who are going to be transporting election materials to wards, certainly I give it to you that because we regard the INEC project as an urgent national assignment, it cannot fail.
The central bank will not allow itself either to be used or to be seen as an agent that frustrated positive outcome of the election.
If you require cash to pay some of your service providers, we will make it available to you.
I will make sure that we will not allow ourselves to be seen as an agent that frustrated a positive outcome of the election."