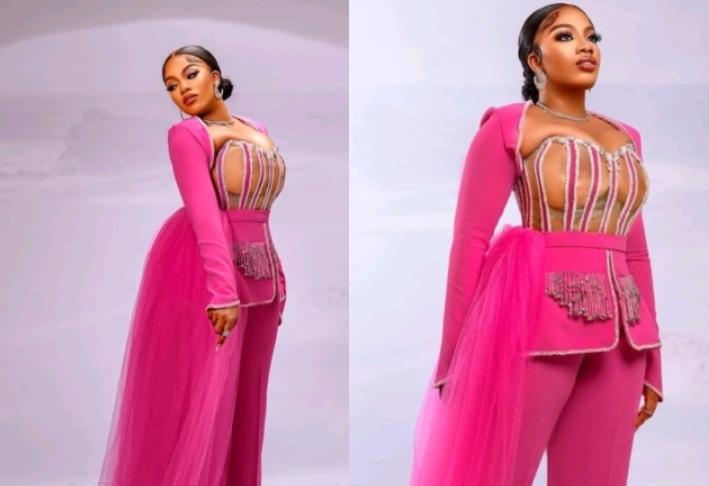 Big Brother Naija reality star, Angel Smith has said that men will cheat on women who dress like bitches instead of decently dressed women.
Angel Smith has taken to her Snapchat to educate women who criticize other women who dress indecently using it as a yardstick for them not to attract good men into their lives.
This comes after a social media user shared a tweet saying no man will take a woman who exposes her body online seriously.
It seems the comment made by the netizen did not sit well with Angel Smith as she takes to her social media page to educate women who dress "decently". According to her, men who have wives dressing decently end up going out to cheat on them with other women who dress like "bitches".
"EVERY TIME "HOW TO KEEP A MAN" "HOW TO GET A MAN TO LOVE YOU" "MEN WON'T MARRY YOU IF YOU DRESS LIKE THAT" "HOW TO ATTRACT MEN" "WHAT EXAMPLE ARE YOU SETTING FOR MEN TO CHOOSE YOU" MY SISTERS IN CHRIST, LOVE YOURSELVES AND HAVE SUM FUN LMAOO"