Ika Of Africa, the debut album from "Idamu Adugbo", Portable, will be released soon, and the artist is showing no mercy as he discloses the tracklist.
The tracklist for street-hop artist Portable's debut album Ika Of Africa has been made public. Portable, also known as "Idamu Adugbo" and "werey olorin," describes himself as both of these.
Portable, who will be the only performer on the 16-track album, starts out strong and exudes the utmost confidence in his music.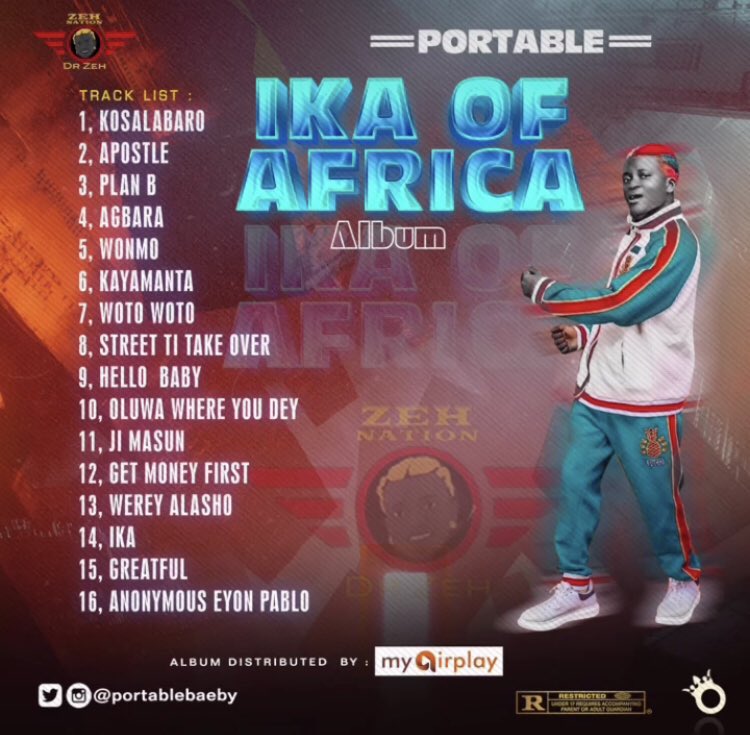 With the release of hits this year ranging from "Azaman" to "Money Before You Love," Portable had already solidified his ascent in the music industry before this. Ika Of Africa, a portable game, will debut on Friday, November 25.