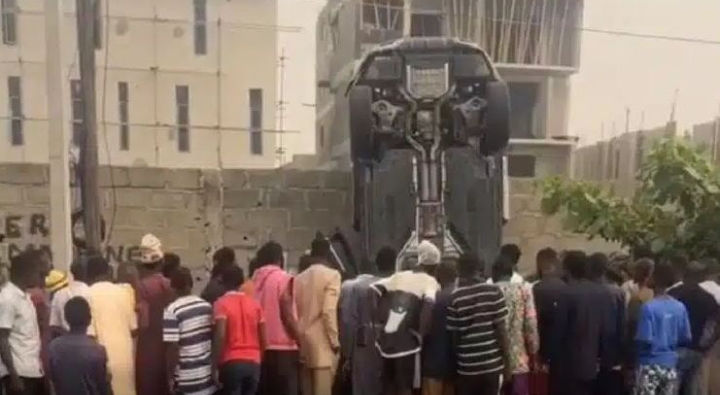 A driver crashed his car while attempting to win a bet that involved flying over a fence with his vehicle in Lagos.
The driver reportedly engaged in a bet with a group who dared him to drive his car across a short fence with a cash prize of N500K placed as bet.
According to an eye witness, the incident happened at the Marwa bus stop in Eti-Osa LGA Lagos. The driver was said to have sped across the street after accepting the bet with the zeal of winning the money.
Unfortunately, he was unable to jump over the fence and ended up with his car standing on its nose.