November is going to be quite busy for the DMW frontline act, and we are undoubtedly ready for it!
David Adeleke, better known by his stage as Davido, a heavyweight singer from Nigeria, has revealed his amazing November 2022 schedule.
After having a six-month sabbatical, the Afrobeats poster boy went back to the gym and posted a selfie of his sweaty face with the caption, "November 2022 Events."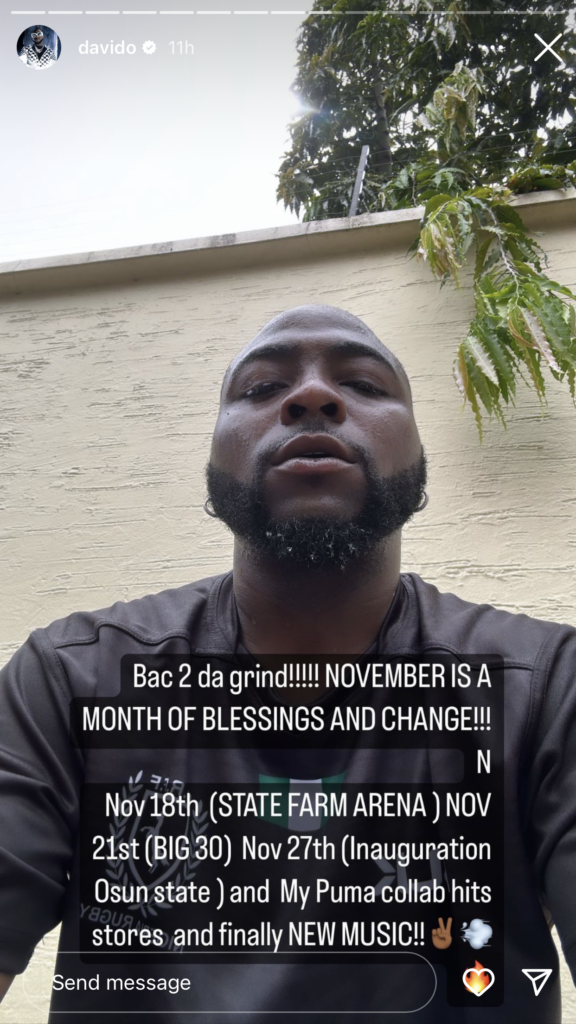 The 30BG pioneer will headline a festival in Atlanta on November 18, 2022, at the 21,000-seat State Farm Arena, which will be followed by his 30th birthday on November 21, and his uncle's inauguration as governor on November 27.
The Grammy-winning singer and music executive also announced that his Africanized clothing line with PUMA will hit the stores and that he will release a new song in November. In 2022, he only released one single, "Stand Strong," which was produced by hit beatsmith Pheelz.