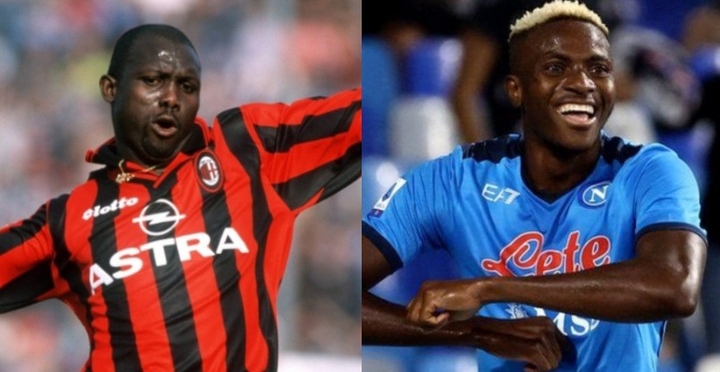 Victor Osihmen has reacted as he closes in on George Weah's record in the Serie A.
The star is about to become Africa's top scorer in the Italian topflight.
The Nigerian striker, who joined Napoli in the the summer of 2020, has now scored 45 league goals for the Partenopei, just one shy of Weah's record.
Between 1995 and 2000, Liberia's George Weah registered 46 Serie A goals for AC Milan in 114 matches, making him Africa's outright top scorer in Italian football.
But in just three seasons, Nigeria's Osimhen is set to overtake the record, but he admits that the former Ballon d'Or winner and current president of Liberia remains one of the greatest African players.
In a chat with Wole Opatola via Moor Sportz YouTube Channel, Osimhen said:
"He (Weah) has to be considered as one of the greatest African strikers that graced the Serie A. I want to continue to do my best and continue to do well for myself and for my team.
"At the end of the season, I think I stand a chance to surpass him or meet the record. I didn't have the opportunity of watching him play, and I have never met him.
"But I'm closer to his son Timothy Weah. His father is a huge example for us so that an African can also win the most prestigious prize in world football."