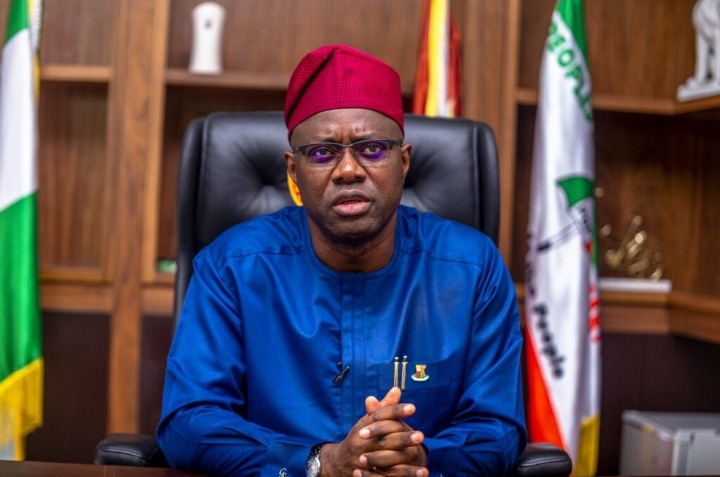 The Muslim Rights Concern (MURIC) has slammed Seyi Makinde, the governor of Oyo State.
MURIC said that Seyi Makinde has no moral right to rename the rebuilt Adogba Central Mosque, which his administration demolished in 2020, after himself.
The MURIC Executive Director, Prof. Ishaq Akintola, said this in a statement on Saturday.
The group warned Makinde to remove his name from the mosque before next Saturday's Governorship election.
The statement read, "Our attention has been drawn to the name of Governor Seyi Makinde of Oyo State, which has been conspicuously printed on the newly rebuilt Adogba

Central Mosque, Iwo Road, Ibadan. It's an insult to the corporate dignity of the Muslim community of Oyo State, in particular, and the entire Muslim Ummah in Nigeria.

"Makinde has no moral right to name the mosque after himself because it was a replacement of the original mosque, which was demolished by him.

"MURIC advised the governor to effect the change before the gubernatorial election on Saturday to avoid a protest vote. It doesn't belong to him. It's an attempt to rewrite history."