The project was leaked, which throws a curveball into Ayra Starr's plans to release the deluxe edition of her debut album. The singer responded to this news as one might anticipate. Read our story for more information.
Ayra Starr, a Mavin Records diva and the Gen Z Afrobeats ambassador, has reacted to the disclosure that the deluxe edition of her debut album, 19 & Dangerous, will be released sooner than expected.
Twelve days before the scheduled release date, supporters had alerted Twitter users to the situation, and Ayra Starr quickly joined the ensuing confusion. Ayra Starr expressed her outrage in a now-deleted tweet by writing, "My album got leaked."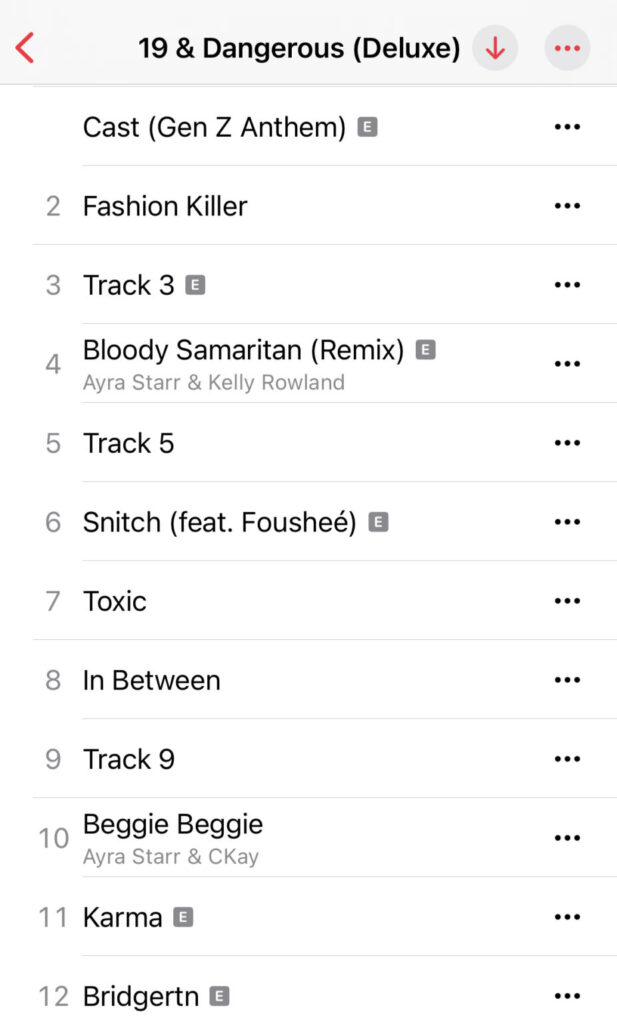 The six additional recordings on the deluxe album, including the four unreleased tracks Tracks 3, 5, 9, and 14, are now only available as an unnamed record. However, they do so in bold typefaces, which is uncommon for unreleased tracks. This is not the first time that something similar has happened; Asake's Terminator single was also leaked before the official release date was declared.