The week has been filled with several sticks thrown at skit makers online for meeting the Presidency in a reported behind the close doors endsars meeting .
The Actor turned skit maker made it clear he was contacted but declined the offer the join his fellow skit makers in a meeting with the Vice President. Josh2funny, Taooma and alot of other comedians paid a visit to the Presidency during the week.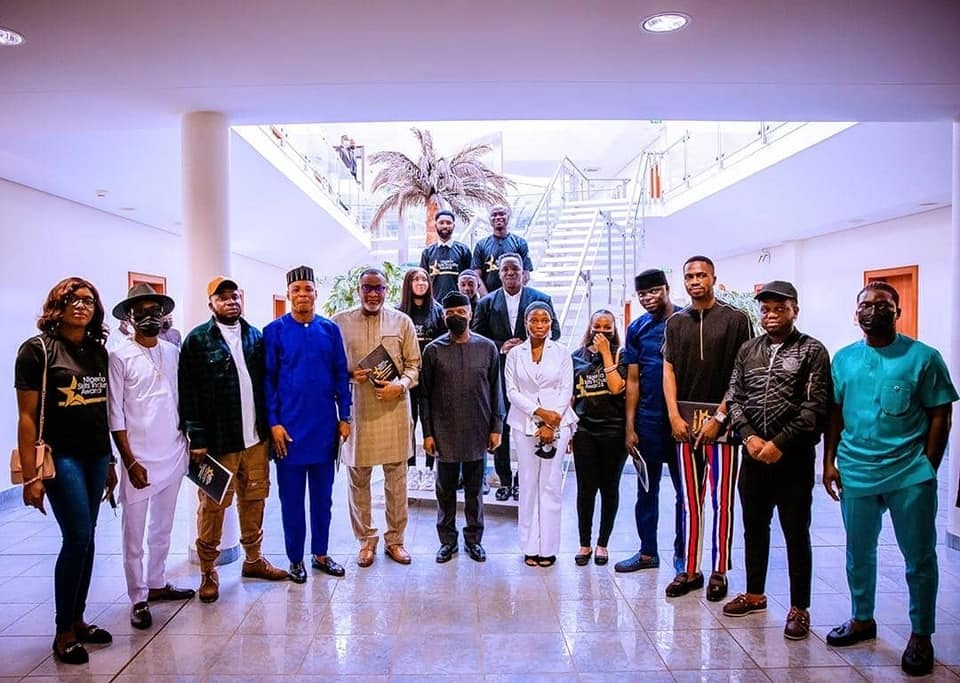 Mr Macaroni further revealed in a series of tweet on his tweeter page that if he didnt say anything he wont have peace but importantly he is an actor before he got the stag skit maker along the line and he doesnt know of any association of skit makers.