The winner of Manchester United's player of the month award for September 2022 has been revealed.
On Thursday, September 29, 2022, the club's official website revealed that Christian Eriksen, a recently signed player, had won the prize. The Danish athlete expressed his pleasure at the accolade he received thanks to the Red Devils fans' voting.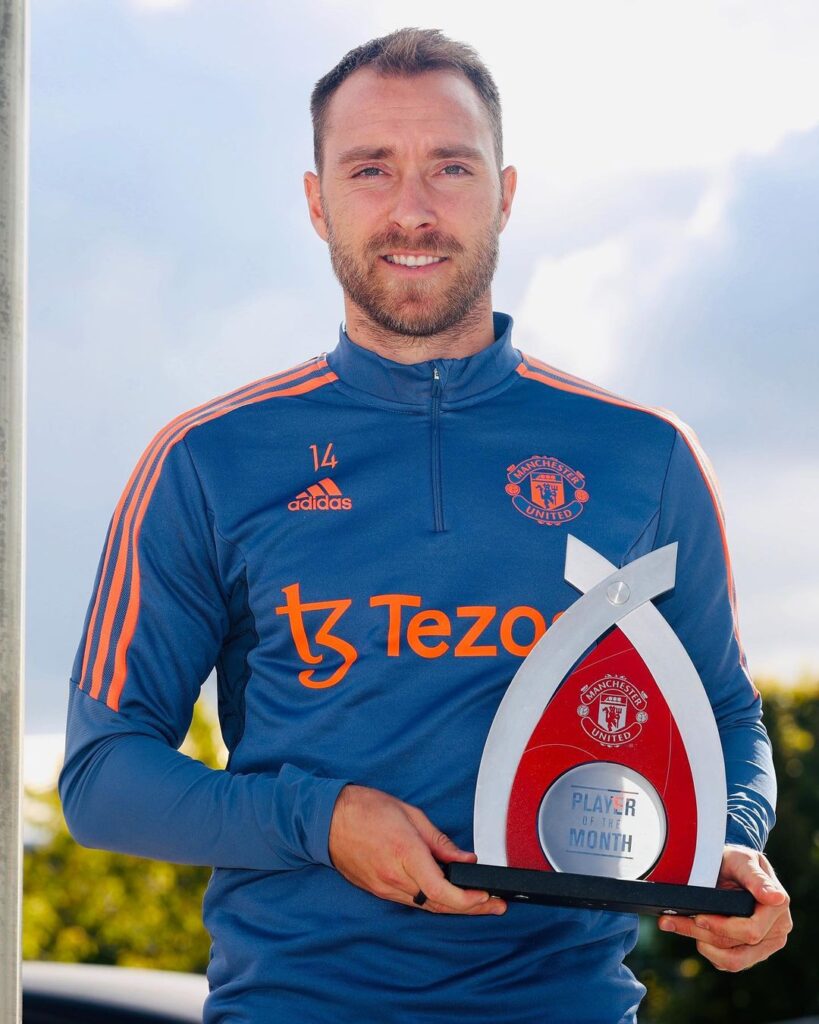 Eriksen said: I think September has been nice. It is been a good ride compared to, of course, the end of August, which was a bit tough result-wise. But I think, personally and club-wise, the results in September were good so September was a good month. I'm grateful and thankful for the people voting. I mean I wasn't sure when I arrived about there being a Player of the Month every month. I think it is the first club I've been at where you have that but, again, it means a connection with the fans and they feel part of it and I am pleased that they voted for me.
In the Premier League and the Europa League, Eriksen was a crucial component in Manchester United's victories over Arsenal and Sheriff Tiraspol.