The Lagos state judicial panel released a 309-page report which confirms the Lekki Toll gate shooting during the #Endsars protest n Lagos in October 20 2020 after almost 13 months.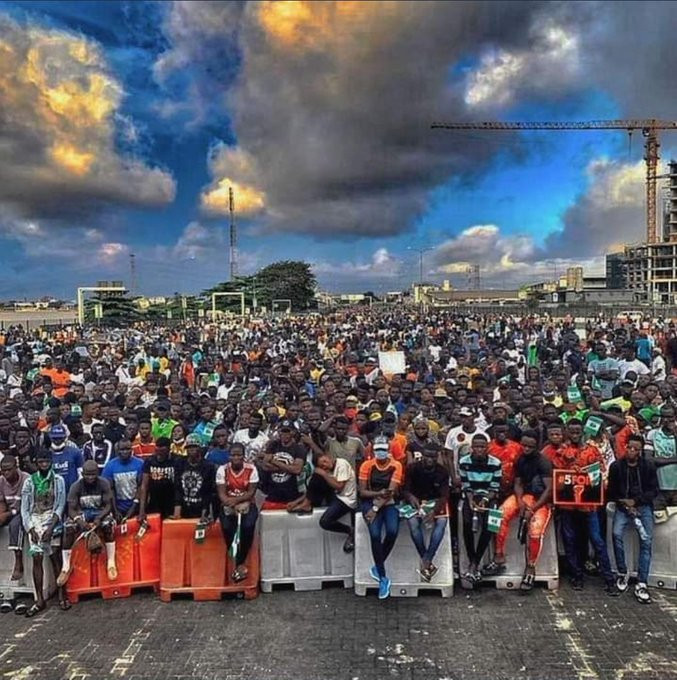 The report confirmed the names of missing people and those that died, the panel listed 48 names as casualties , 47 males and one female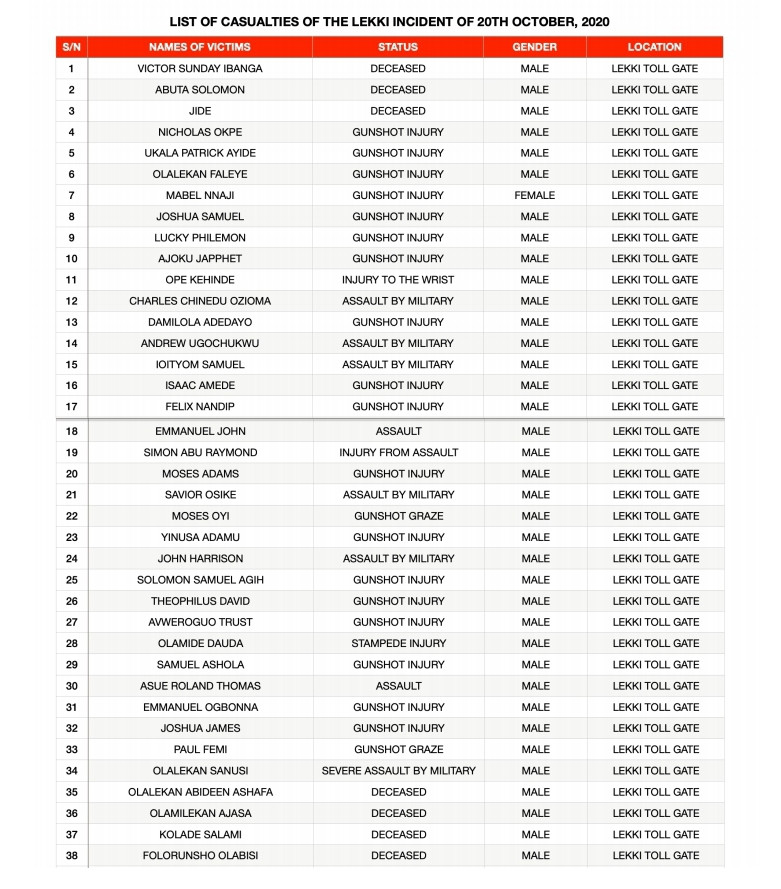 The panel in its 309-page report which has been made public, listed 48 names as casualties of the October 20, 2020 Lekki tollgate shooting. 47 victims are said to be males, while one is female.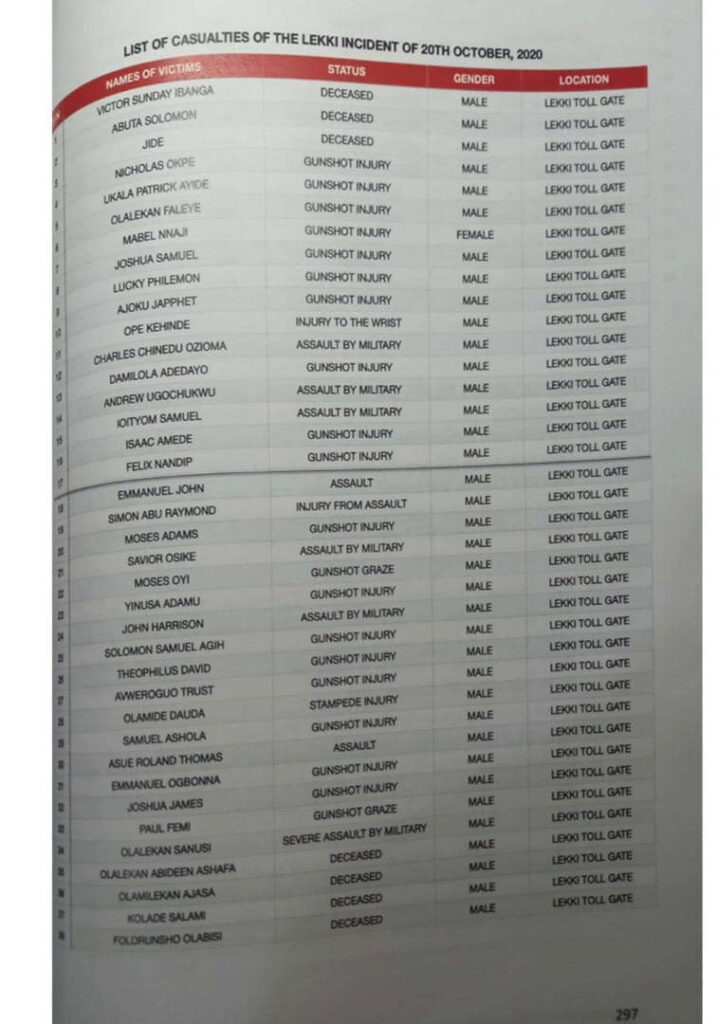 "It was alleged and corroborated that the soldiers had their vans parked at the Lekki Toll Gate and removed as many bodies and corpses of the fallen.

"One of the protesters who was shot and taken for dead, Olalekan Sanusi, who eventually escaped to narrate his ordeal and experience stated that 11 corpses were in the van where he was placed in and presumed dead.

"Miss Dabira Ayuku also corroborated the above by stating that she saw about 7 dead bodies placed in one of the military trucks at the Lekki Toll Gate on the night of 20th October, 2020.

"It was alleged and corroborated that soldiers picked bullet shells on the night of October 20 and policemen followed up in the morning of October 21 to pick bullet shells.

"Several unidentified bodies were removed by security agencies and LASEHMU (Lagos State Environmental Health Monitoring Unit) and deposited at various hospital mortuaries in Lagos state.

"Three (3) trucks with brushes underneath were brought to the Lekki Toll Gate in the morning of October 21st October, 2020 to clean up the scene of bloodstains and other evidence.

"There was abundant evidence before the panel that the Lagos State Waste Management Authority (LAWMA) indicated in its Twitter handle that it had effectively cleaned up the Lekki Toll Gate scene immediately after the incident of October 20, 2020.

"The denial of ambulances by the soldiers, which could have assisted in the prompt and effective treatment of injured protesters, was cruel and inhuman and it contributed immensely to the large number of deaths and casualties on the part of the protesters, especially those from the Lekki Toll Gate.

"The panel finds the cases of death or injured protesters as credible and
uncontroverted."