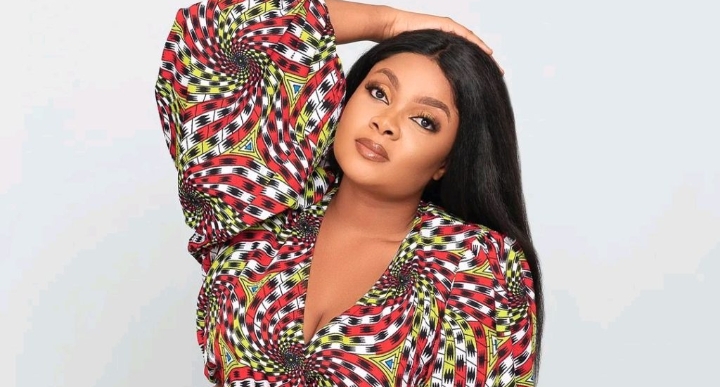 Bimbo Ademoye, the Nollywood actress, has talked about the new Nollywood movie, Gangs of Lagos.
She said investing in Gangs of Lagos, a Jade Osiberu's movie, was the best financial decision of her life.
The thespian disclosed in a recent interview that she invested in 'Gangs of Lagos' which is the first African original film on global streaming giant, Amazon Prime.
She said it has always been her desire to invest in the film industry but was skeptical because it seems unrealistic to her that filmmakers will recover the huge amount of money they put into filmmaking given their style of shooting.
She said she decided to invest in Jade Osiberu's movie because she is an enigma.
The actress said, "I just called and I'm like 'Is there space?' because it's a Jade film. I was like 'Oh is the queue long?' And she [Jade] said 'Even if there's no space you know I got you!'"
She said she couldn't let the chance of investing in 'Gangs of Lagos' slip off because she regretted not investing in 'Sugar Rush' after seeing the commercial successes the movie recorded.
Ademoye played the role of Teni, a daughter of a wealthy gang leader and Obalola's [played by Tobi Bakre] love interest in the movie 'Gangs of Lagos'.