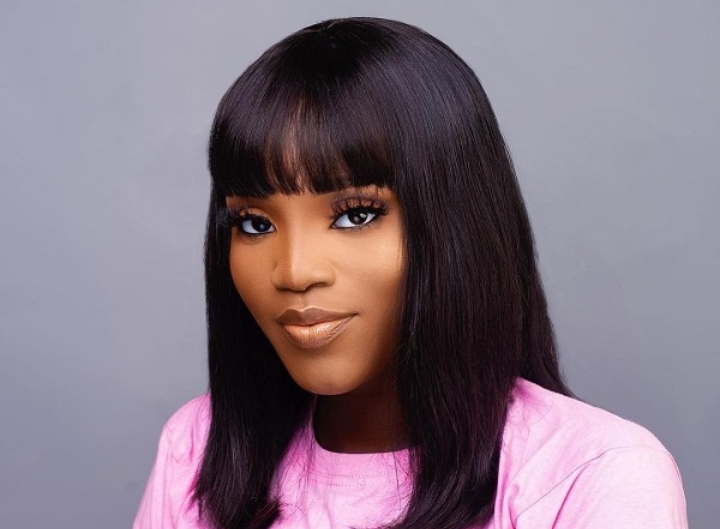 Actress Bukunmi Oluwasina has told men what they should do if their wives cheat on them.
She urged men to forgive and pray for their wives when they cheat on them.
"We've been advising the women, today let's advise the men," she began.
"Let's say your girl slept with your best friend and you want to break up with her. No now, she's your girl. What if she forgot he's your best friend?
"That's how my gender people are, we forget things easily. Just forgive and move on. Love is forgiveness."
Moving on to couples, the happily married film maker begged husbands to forgive the acts of infidelity their wives commit by mistake.
She particularly begged those whose wives cheating act results in pregnancy to joyfully accept the children because they are blessings.
The mother of one suggested it would be wrong to end the union with one's spouse for these reason, urging men to act as head of the family just, fight to redeem their erring wives and keep their homes.
"Or your wife mistakenly slept with somebody outside and got pregnant, forgive her.
"Every child is a blessing. Nobody is above mistake. Welcome the child, build your home. 
"Shebi it's the head of the family they call you people? Ehn! You're the one that will make your home work now," she added.
Addressing those husbands who would consider ending the marriage because of their wives illicit affairs, Bukunmi added "Or you want to leave your wife for the new guy? No! Fight for home, fight for your woman. 
"Okay, if you leave her now, do you know if the next person you would be with is going to sleep with your brother? 
"So, you need to act like the head of the family that they say you are."
Insisting on forgiveness of cheating wives, the movie star advised husband to seek divine intervention in the 'war room', arguing their spouses could most likely be under a spell or going through some rough times which the 'head of the house' may be oblivious of.
"IF YOUR WIFE IS SLEEPING AROUND, PLEASE PRAY FOR HER. ENTER WAR ROOM. IT MIGHT BE SPIRITUAL. She might be going through a lot. What God cannot do does not exist.
"MAKE E NO BE LIKE SAY NOBODY DEY ADVICE MEN", read the caption of the video clip.