The internet is heating up as Burna Boy uses his Instagram story to post a message that may or may not be directed at Wizkid about his financial standing and standards. Details in our story below, in full.
Wizkid's early morning speech may or may not be in line with Burna Boy, a Nigerian megastar, who just released a fresh declaration outlining his standards and value for money.
Burna Boy, known for his online outbursts, shared a new memo with the world via his Instagram story, teasing that he was too wealthy for some conversations. This prompted speculation, which has since picked up steam. The artist declared: "If you didn't earn $100M this year, I can't talk money with you. Just take a seat and smoke a BRKFST."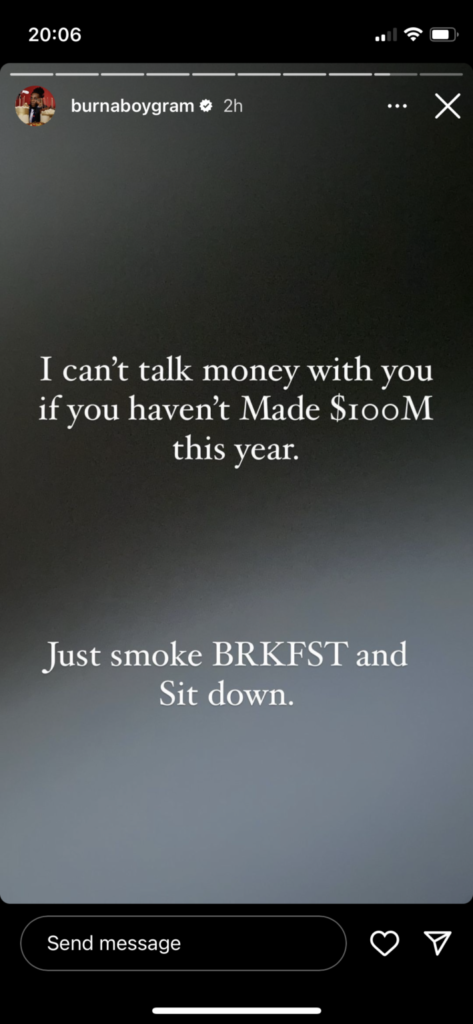 It's interesting that Wizkid's Sunday morning Snapchat rouser, "I can quit touching the mic today and y'all lil niggas still can't touch the wealth! Even if you beg ur dad and mom for help #morelovelessego #everybody's daddy," comes right after this remark.
Additionally, immediately after Burna Boy made his comments, Wizkid posted a mysterious comment on his Instagram story that said, "Small yansh dey shake o," along with multiple laughing emojis.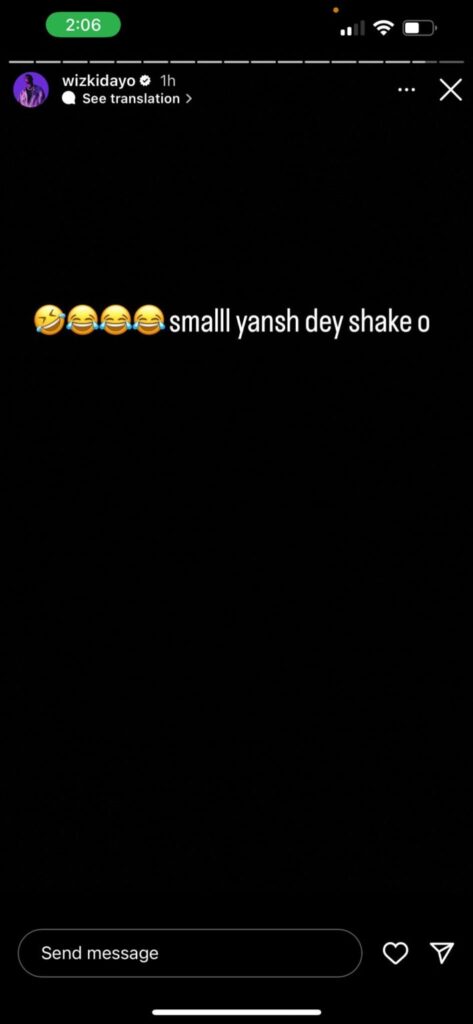 Burna Boy and Wizkid have collaborated on a number of songs, including Ginger and Ballon D'Or, and have openly expressed a positive friendship and working connection. These online subliminals appear to have cast doubt on the minds of their respective fanbases, though. We won't stop following the story even though we can't determine for sure if the two acts are at odds.