Dino Melaye, the spokesman for the Peoples Democratic Party (PDP) presidential campaign council, has called All Progressives Congress (APC) presidential candidate Bola Ahmed Tinubu an emergency Muslim.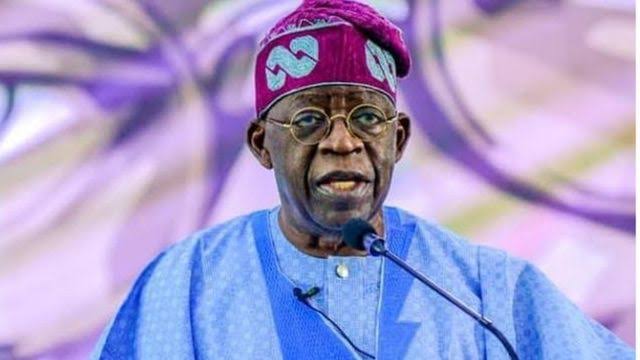 This comes following the inability of the former Governor of Lagos State to appropriately recite the Qu'ran at a campaign rally.
Taking to his Twitter page on Monday, January 16, 2023, Dino Melaye released a video of what he termed the 'Fathia challenge' between him and Tinubu.
SUGGESTION: You can get News updates directly on WhatsApp by clicking "HERE" and joining our group.
Fathia is the first chapter of the Qu'ran, and it is recited by Muslims in every obligatory five daily prayers.
According to the former Kogi State senator, the APC flagbearer is not a Muslim, but an emergency one who is trying to learn the basics of Islams only for political purposes.
Melaye, therefore, urged Nigerians to vote out Bola Tinubu in the forthcoming general election.
He wrote: "Fathia challenge: Dino defeated Tinubu in Quranic citation. Emilokan is not a Muslim but an emergency Muslim trying to learn the basics of Islam for political purposes. Vote him out."
This has however generated mixed reactions, while many asked Tinubu to take up the challenge, others said that shows Tinubu isn't a religious fanatic as feared by many that oppose the APC Muslim-Muslim ticket.
Ade Akintunde said; "The only reliable information about EMILOKAN, is that he is a man, the rest are OLUWOLE."
Micheal said; "Thank God that Dino has confirmed that Tinubu is not a fanatical Muslim as people are portraiting him to be and Dino's assertion has made a mess of him criticizing the Muslim-Muslim ticket."
Babatunde Samson said; "If he's not a Muslim then what is he? His not a Muslim but goes to Mecca regularly? He bears Moslem names,if his not a muslim but he associate with Muslims more than d Christians,d Muslims will want to use him even if he's half Muslim, they will use d principle of Taqiya for him, all I know is Apc will fall, PDP will scatter for Peter Obi to raise a new Nigeria where peace and justice shall reigns! O God of creation makes this noble course come to pass in Jesus' mighty name."
Watch the video below: