In Rajasthan, India, angry villagers beat a camel to death after severing its owner's head.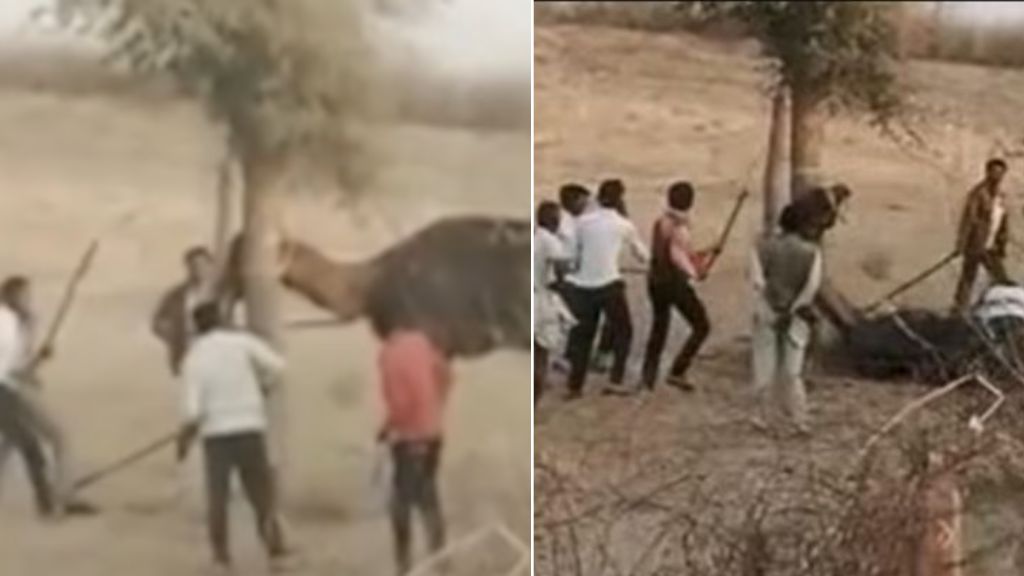 The owner of the camel, identified as Sohanram Nayak, went to rein in the violent animal, and it attacked him throwing him to the ground according to The Times of India on Wednesday.
SUGGESTION: You can get News updates directly on WhatsApp by clicking "HERE".
The camel lifted picked its owner by the neck and threw him on the ground, chewing his head.
This resulted in the villagers and the victim's family beating the camel with sticks to calm it down with the fear of hurting another person, which lead to the death of the camel.
In the video of the incident which went viral, people armed with sticks tied the camel to a tree before beating it to death.
No complaint has been received so far with regard to killing. The man's body was handed over to the family after post-mort.