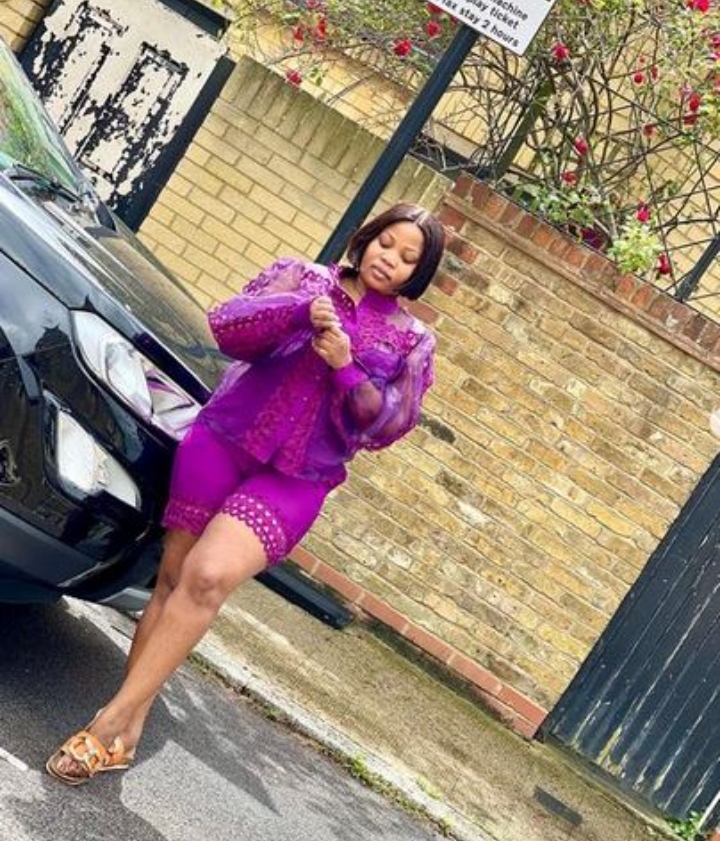 Popular Nollywood actress, Seyi Edun has taken to Instagram to share the message she received from a troll who mocked her for not having a child after seven years of marriage.
In the screenshots, the Instagram user told Seyi that she is a glutton who is just eating and getting fat instead of her to lose weight and cry to God for children.
The follower also told her that she will be"barren forever".
Seyi, who recently welcomed twins, told the follower that she was pregnant at the time the vile comment  was made, which was in October.
"You are not my God," Seyi added.