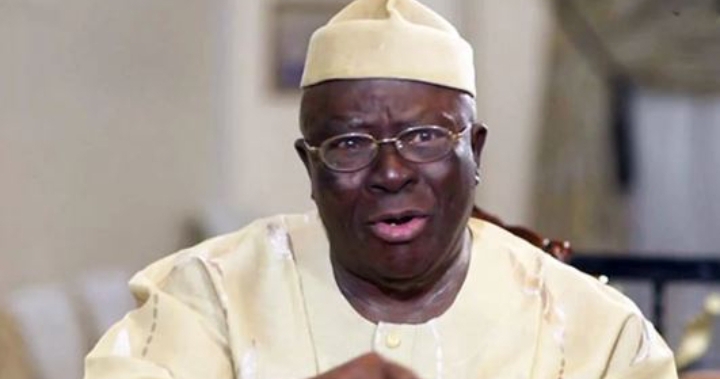 Nigerian elder statesmen, Pa Ayo Adebanjo has made an appeal to Nigerians.
He appealed to Nigerians to vote for the presidential candidate of the Labour Party, LP, Peter Obi, on Saturday.
The leader of apex Yoruba organisation, Afenifere canvassed votes for Obi at a meeting with Atunluse Initiatives.
The elder statesman hosted the leadership of the Yoruba socio-cultural and political group on Tuesday in Lagos, NAN reports.
Adebanjo said the people needed the former Anambra governor to rescue Nigeria from the shackles of poverty and bad governance.
"All citizens have the responsibility to fight for their freedom through this weekend's presidential election," he noted.
"We don't have money to fight them, but we must do everything legitimately to free ourselves," he said.
Adebanjo maintained there was a gentleman agreement that power at the centre would be shared between the North and the South.
The nonagenarian recalled that the South-West had their time under Olusegun Obasanjo and the North under Umaru Yar'Adua.
"Goodluck Jonathan did his own from South-South and it went back to North. Now coming back to the South, it should be given to the South-East in the name of equity," he said.
Chairman of Atunluse, Akinsola Akinbobola and his delegation later had a closed door partly with Adebanjo and other Afenifere leaders.