The Oru-Ijebu police division is being investigated for assaulting and harassing a student during an arrest on Thursday.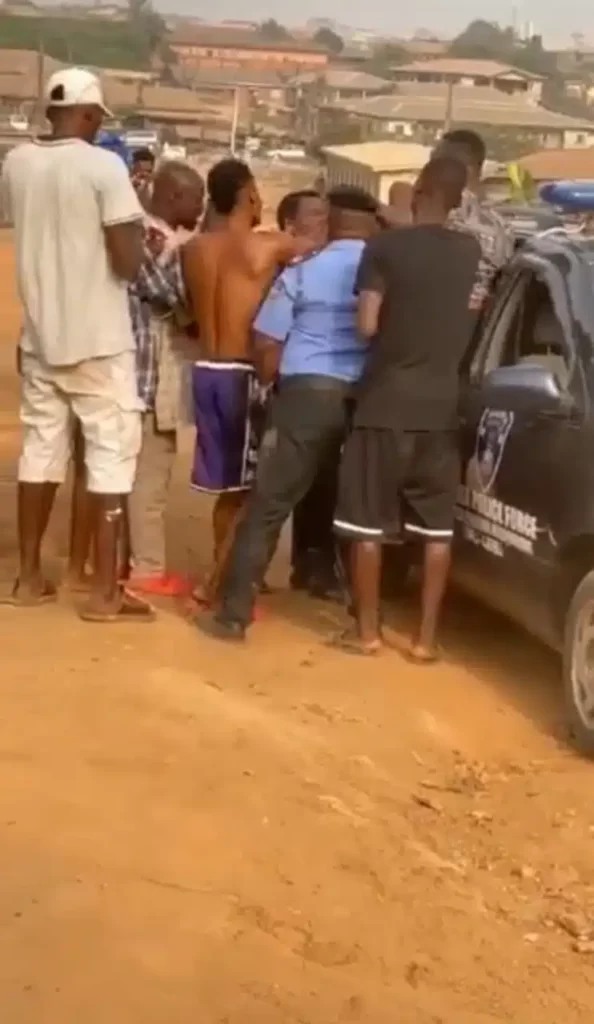 A viral video captured the moment police officers used all available force to arrest an Olabisi Onabanjo University, OOU student.
The reason for the arrest remains unknown but the mode of arrest raised concerns in multiple threads shared by students on Twitter.
SUGGESTION: You can get News updates directly on WhatsApp by clicking "HERE" and joining our group.
In a call for help, a Twitter user @investor_jnr wrote, "this is what OOU students face in the hands of Oru, Ago-iwoye and Awa police everytime!! The incident in this video happened just yesterday! 
They keep treating students like animals! Kindly do something pls🙏the policemen in these video are from Oru-ijebu division sir." 
Watch the video below …