Apostle Suleman, the general overseer of Omega Fire Ministries International, has threatened Halima Abubakar with a N1 billion lawsuit.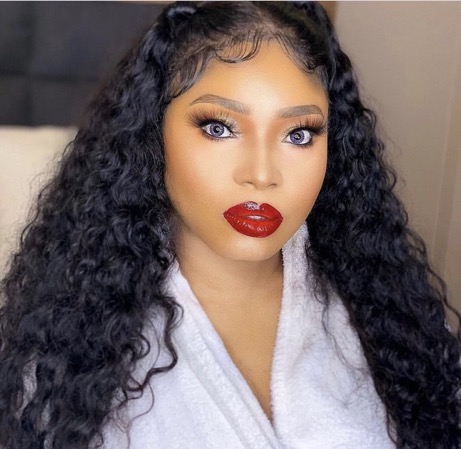 This comes amid the saga of their alleged affair, which Halima Abubakar claimed caused her health problems.
Apostle Suleman, through his lawyer, threatens to sue the actress for character defamation if she does not back down within three days.
SUGGESTION: You can get News updates directly on WhatsApp by clicking "HERE" and joining our group.
The letter titled, 'Defamatory statements concerning Apostle Johnson Suleman; notice to cease and desist', was dated September 28 and signed by Rodney Adzuanaga, his lawyer.
It reads, "Dear Ms Halima Abubakar, Our client is an Apostle and Senior Pastor of the Omega Fire and Miracle Ministry International, with branches in all states of Nigeria and several countries of the world. By virtue of his Apostolic caling and reach he has several millions of followers who look up to him and his ministry for spiritual guidance and direction."
"It is our brief that you caused to be published malicious, defamatory and demeaning statements about our client in several micro-blog sites, chiefly Gistlover, and your Instagram handle Halima Abubakar, which have wider reach within Nigeria and the world."
"These statements, made by you, knowing fully well that they are false, untrue, malicious, defamatory, baseless, and a tool of blackmail of our client, impugn the reputation of our client and reduce him in the eyes of responsible and right thinking members of the society."