The Premier League organization has named the September 2022 Player of the Month.
On Friday, September 30, 2022, Marcus Rashford, a forward for Manchester United, made the news on the team's website. The English player's performance against Arsenal and Leicester City in September earned him the honor.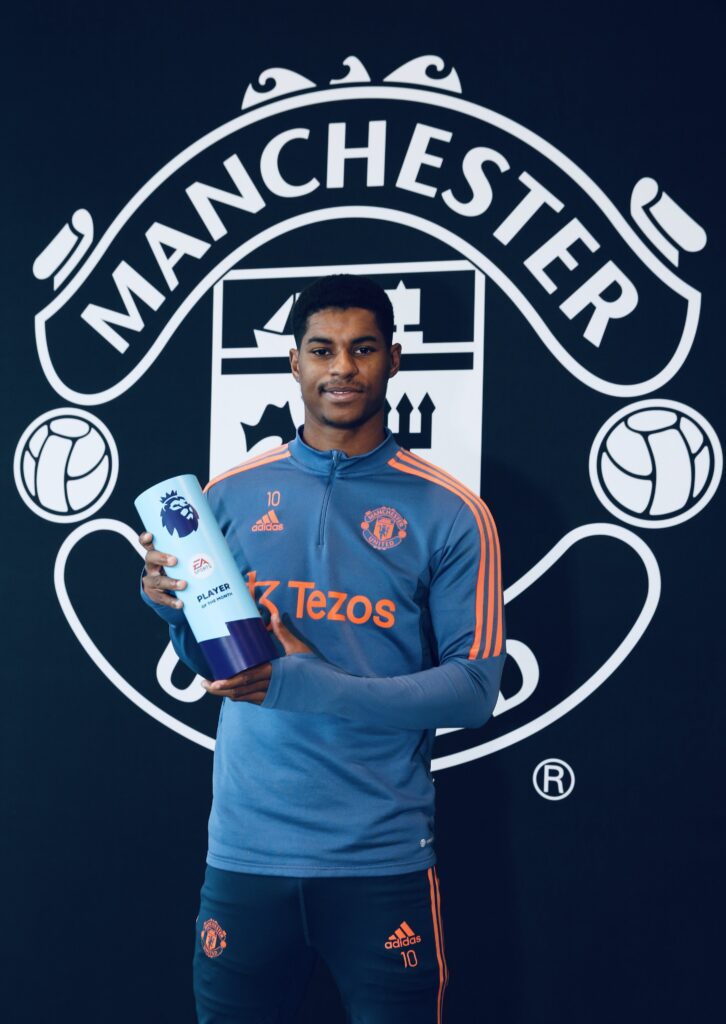 Rashford acknowledged his happiness at receiving the honor and his appreciation for his teammates' recent efforts. Since January 2019, the English player has not received the honor.
It's a satisfying feeling. Considering how weakly we started the season, getting four straight victories is pretty impressive. We've gotten considerably better at following the manager's instructions even though our relationship is still relatively fresh. We're all looking forward to taking the many steps that remain with you, though, together.
The 24-year-old defeated Phillip Billing, Kevin De Bruyne, Pierre-Emile Hojbjerg, Alex Iwobi, and Jacob Ramsey to take home the prize.