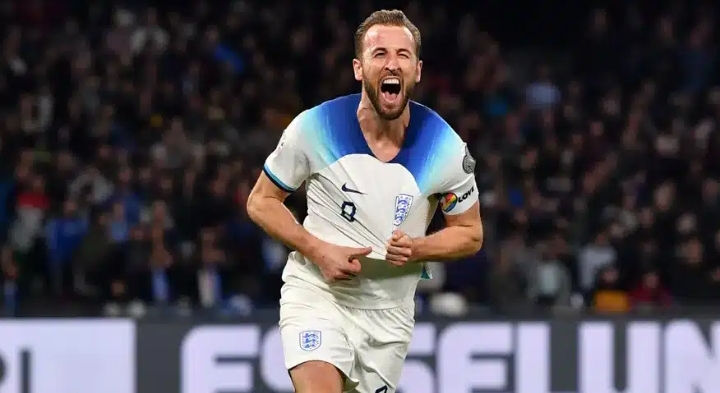 Tottenham legend, Harry Kane on Thursday night, smashed England's all-time goalscoring record after converting a penalty in the 2-1 win against Italy.
Harry Kane netted his 54th goal for the Three Lions from the penalty spot to seal his name in history. He and Wayne Rooney had been tied on 53 goals heading into Thursday's match.
Kane reached the milestone in his 81st appearance for England, 39 fewer games than the current DC United manager. His goal made it 2-0 for Gareth Southgate's side after Declan Rice netted the opener against the reigning European champions.
Speaking after the game, Kane said:
"I was on the pitch when Wayne broke the record and I know what it meant to him and how proud I was. When I presented him the boot for breaking the record, he said he'd be giving it back to me one day. He's a special guy, and England legend."
Wayne Rooney has also paid tribute to Harry Kane. He tweeted;
"Congratulations to @HKane on becoming @England's all-time leading goalscorer. I knew it wouldn't take long but that was quick. Great man, unbelievable goalscorer and an England legend. Congrats Harry"
Rooney offered a lengthier tribute to Kane in The Times. He wrote;
"When I broke the England goalscoring record, with a penalty against Switzerland in September 2015, Harry Kane was the first player to run over and celebrate with me. I later mentioned Harry in the speech I made in the dressing room.
"I said that I hoped the young players in the squad would come close to the record themselves, and even be able to surpass me. Harry had scored only three England goals at that point — but I said those words because I knew he could do it. Even then, with only four caps under his belt, I knew he could become England's greatest scorer if he kept going the way he was and I wanted to give him encouragement.
"I am delighted for him, for his family, and for the England team now he has done it, having scored his 54th England goal against Italy on Thursday night. Knowing Harry, it's not something that will go to his head. He will kick on and, in fact, I believe that when he stops playing he will leave the England record in a place where it will be very difficult for someone else to break it.
"He wants to be like Poland's Robert Lewandowski, a goal machine who is still at the very top in his mid-thirties, and he has it in him to make that happen. I think Harry will finish with an England goals total well into the seventies."