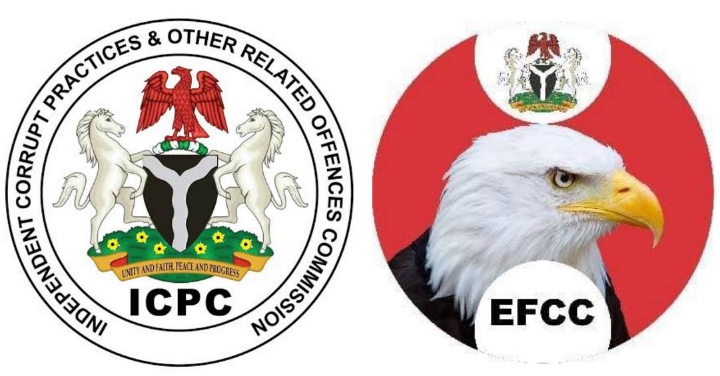 Due to President Buhari's directives about the old N500 and N1000 no longer being considered legal tenders, depositors rushed to the Central Bank Of Nigeria, CBN to deposit their old notes.
Following the massive crowd at CBN, the anti-corruption agencies at the Ilorin branch of the Central Bank of Nigeria, have decided to scrutinize depositors with questionable funds.
Operatives of the Economic and Financial Crimes Commission, EFCC and Independent Corrupt Practices Commission, ICPC among others are on ground to monitor lodgments and educate depositors on the implications involved in depositing millions of naira with questionable sources.
Depositors, suspected to be fronting for politicians to lodge money on their behalf, are educated by the anti-graft agencies on their actions.
Security sources at the CBN branch told Dailypos: "Depositors of millions of naira will have to approach their various commercial banks after one month when the investigation into their sources of money would have been concluded.
"The action followed suspicion that some politicians are using people as fronts to lodge money in millions on their behalf as a result of the ongoing new naira swap."
Officials of the CBN worked on Saturday and Sunday to meet the requests of depositors in Ilorin.
It was  further learnt that sharp practices have been alleged by external officials involved in the exercise as depositors of millions of naira allegedly bribe their way with at least N10,000 to ensure easy processing for their lodgments.
Depositors have to go through three or four stages before counting and final judgment, an official of the bank who requested anonymity disclosed.
He said: "Some depositors stand to forfeit their lodgments if, eventually, they could not give a proper account of their sources of income after investigation by the anti-graft agencies."
As observed on Sunday, some of the depositors that thronged the CBN arrived with sacks of naira notes to deposit as directed by the apex bank.