Fisayo Soyombo reportedly received a message from security agencies. requesting that he is present for an interview with the IGP head at the force headquarters in Abuja November 29th 2021.
According to the Journalist's facebook account he went in for the interview today and he revealed in his post that he is clean and hasn't done anything wrong unless journalism is one.
"I have just arrived at the Force Headquarters, Abuja, to honour an invitation from the Monitoring Unit of the Inspector General of Police. They say my "name and phone number featured in an investigation" they are conducting. The decision to come was straightforward: I am a law-abiding citizen who has committed no crime unless journalism is one. If there is no update on this handle by dusk, it means I have been unjustly detained. I will be surrendering my devices now. Any other update until my release will be provided by FIJ Nigeria."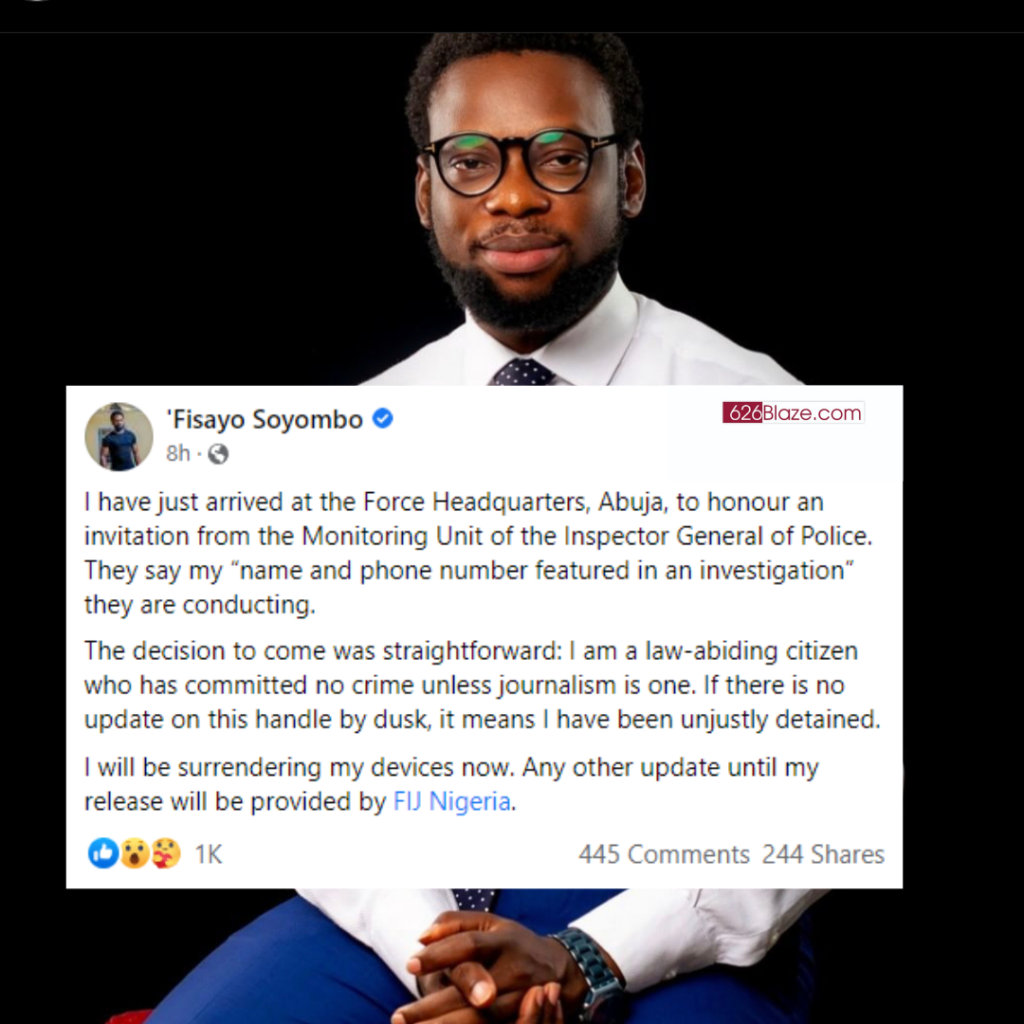 The journalist on his visit today discovered it was in connection to a story FIJ published in August 2021 on the award of contracts for police camps which alleged that a Deputy Inspector General of Police, Joseph Egbunike, joined other police chiefs to approve more than N1bn for some police transit camp projects in Benue, Bauchi, Plateau, Katsina, and Kano states. The facilities were meant to provide safe and comfortable accommodation for travelling officers.
However, Soyombo's FIJ claimed that after a visit to the project locations, nothing or little had been done three years later.
"At the N245 million transit camp in Riyom, Plateau State, two uncompleted bungalows and a few mobile buildings on an expanse of land were found," the report read. Pro-Egbunike's lawyers petitioned the Inspector General of Police, Usman Alkali, over the story, demanding the "prosecution" of those behind the "defamation".
The legal practitioners, led by Stefan Onome Okorodudu, claim to operate under "Concerned Lawyers in defence of the Nigeria Police and its officers".