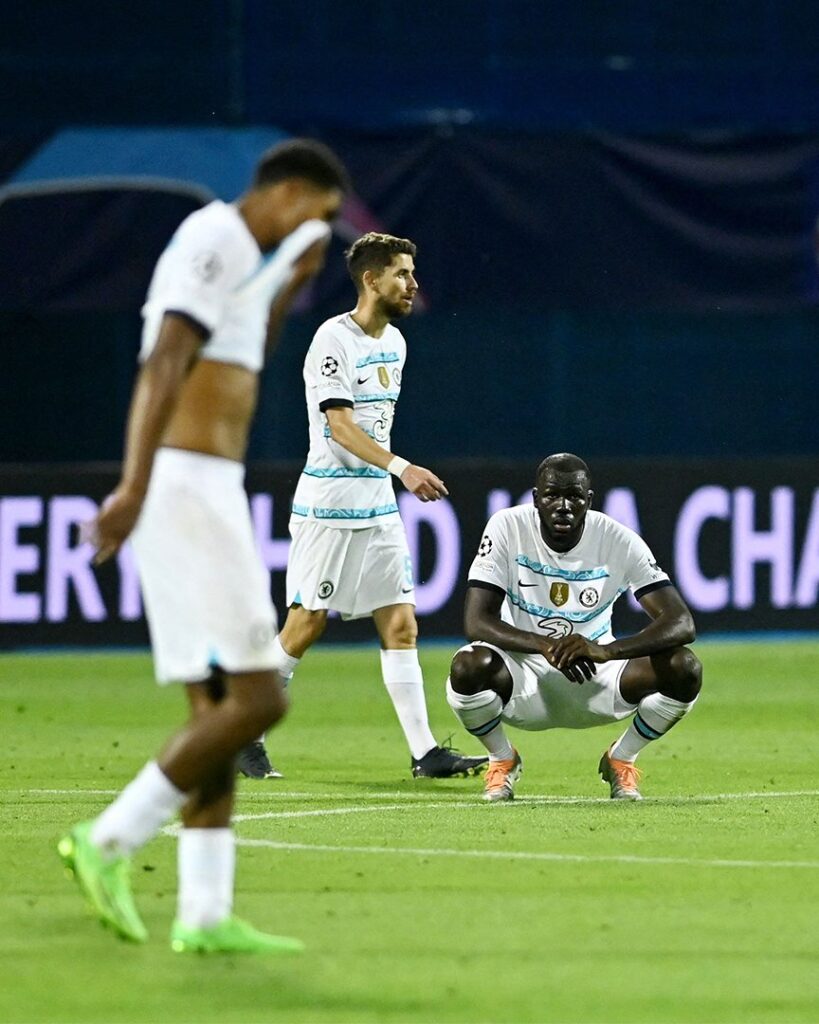 Due to Dinamo Zagreb's shocking 1-0 victory on Tuesday, Pierre-Emerick Aubameyang's Champions League debut for Chelsea was destroyed.
After being paired with Dinamo, Red Bull Salzburg, and AC Milan in Group E, Thomas Tuchel's team was predicted to breeze through the division. But when Mislav Orsic's first-half goal punished the Blues for yet another poor performance in Zagreb, their mission might not be as straightforward.
Tuchel is under pressure to produce championships in exchange for the enormous investment he has made after spending £250 million ($280 million) on new acquisitions since the end of the previous season. However, Chelsea's spending binge hasn't yet paid off as evidenced by their lack of standout Premier League performances and current streak of three straight away losses in all competitions.
Aubameyang had a forgettable debut after moving to Chelsea from Barcelona in a £10.3 million deadline-day move just months after his bitter departure from Arsenal. The 33-year-old only trained with Chelsea for the first time on Sunday and has only played eight minutes this season.
Aubameyang recently cracked his jaw following a brutal house invasion, necessitating a trip to Italy for the Gabon striker's special protective mask to be installed.
Aubameyang appeared uneasy as he battled to get past the Croatian champions' tight defense, whether it was the mask or his lack of familiarity with his new teammates.
When Kai Havertz whipped in a seductive pass, the first warning flag appeared when he chose not to attack the close post. Aubameyang then had a clear shot at goal but hesitated before deciding whether to fire or pass to Raheem Sterling, putting Zagreb in jeopardy.
Early on, Chelsea controlled the ball with dominance, but in the 13th minute, a merciless Dinamo counterattack caught them off guard.