Gerard Pique has responded to his ex-partner Shakira's breakup song, in which she made a subtle dig at him.
In June, Shakira and former Barcelona and Spain defender Pique announced their separation after 11 years together. Milan and Sasha are the children of their relationship.
In the breakup song she released, Shakira took a swipe at her ex and his new girlfriend, Clara Chia Marti. She made it crystal clear she is referring to the 23-year-old her former partner is rumoured to have started dating last year before they split, saying: "I'm worth two 22's. You traded a Ferrari for a Twingo. You traded a Rolex for a Casio."
SUGGESTION: You can get News updates directly on WhatsApp by clicking "HERE" and joining our group.
However, during a recent King's League stream, Pique showed off a Casio watch he's wearing.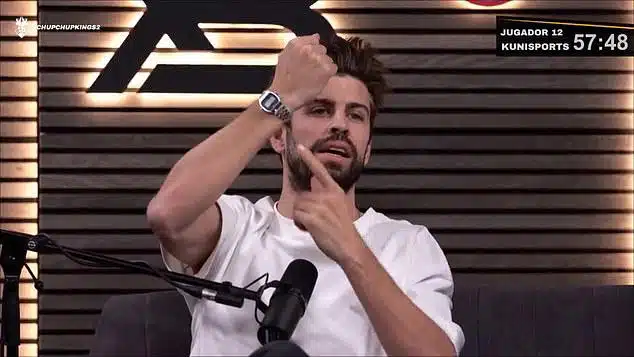 He said;
"Casio has sent us wrist watches. We reached a sponsorship agreement with Casio, the King's League struck a deal with Casio."
Those streaming with Pique couldn't stop laughing at his mocking comment towards Shakira's diss song, with his former team-mate and ex-Man City star Sergio Aguero seen chanting 'Casio' on the video wall behind him.