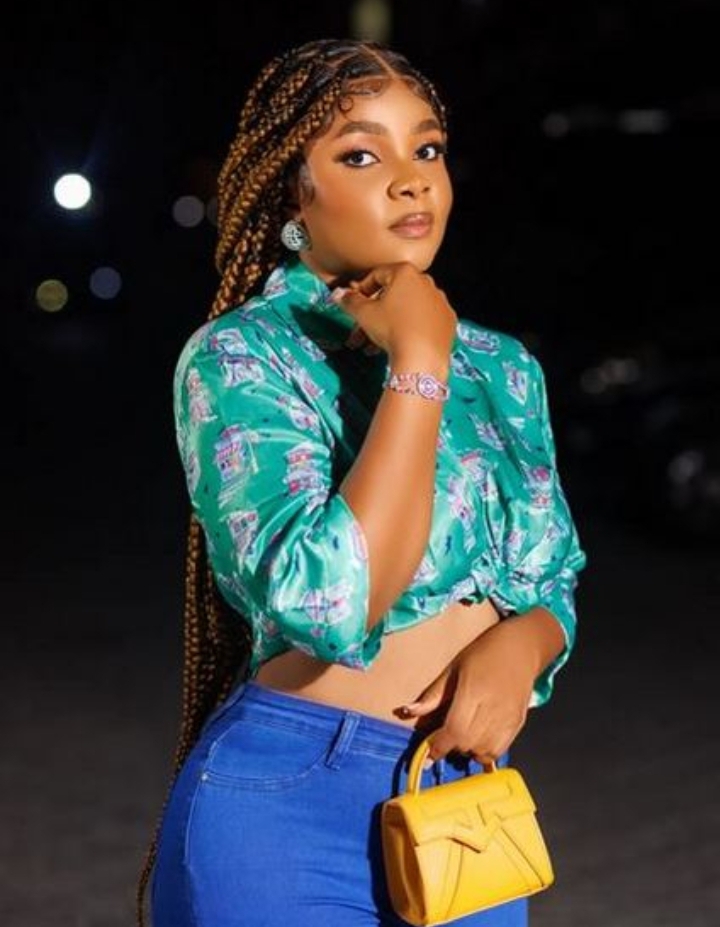 Popular Nigerian actress, Bimbo Ademoye has disclosed that if her father cries while she ties the knot, she will go back home with him.
In a post on her Instagram page, the thespian who recently spoke on her role in the newly released blockbuster, "Gangs of Lagos", said that her wedding won't hold if her dad cries on that day.
According to her, she'd have to follow her daddy home until he becomes strong enough to hold the wedding without letting open the gates of tears.
She concluded by saying that the wedding would be rescheduled till he is strong enough to let her go with her husband.
In her words:

"my daddy cries on my wedding day, everybody should just be going home , because I'm going back home with my daddy. We will continue to reschedule the wedding till he's strong enough to let me go. Mi o fi daddy mi sere mehn. #justkidding."