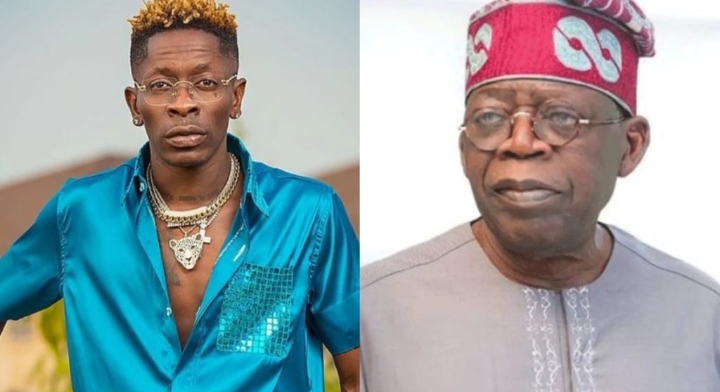 Charles Nii Armah Mensah Jr., the Ghanaian dancehall artist, who is popularly known as Shata Wale, has a message for Nigeria's President-Elect, Bola Tinubu.
The singer has publicly appealed to Tinubu adopt him.
The controversial singer made the appeal via his verified Twitter handle on Wednesday.
He said people always reminded him of his striking semblance with the former Lagos state governor.
He also made known his wish to perform one of his hit songs for the incoming president of Nigeria.
Sharing photos of himself and Tinubu, Shata Wale wrote, "Your excellency everyone says I look like you, so please come and take your son from Ghana ok lol …
"They always say my father won't come for me, so please come for me to perform for u one of my songs …
"Thank you My president. May you live long Dad."