On Saturday, February 11th, 2023, the Soundcity MVP Awards honored the songs and musicians who ruled 2022, including Burna Boy, Asake, Tems, and others.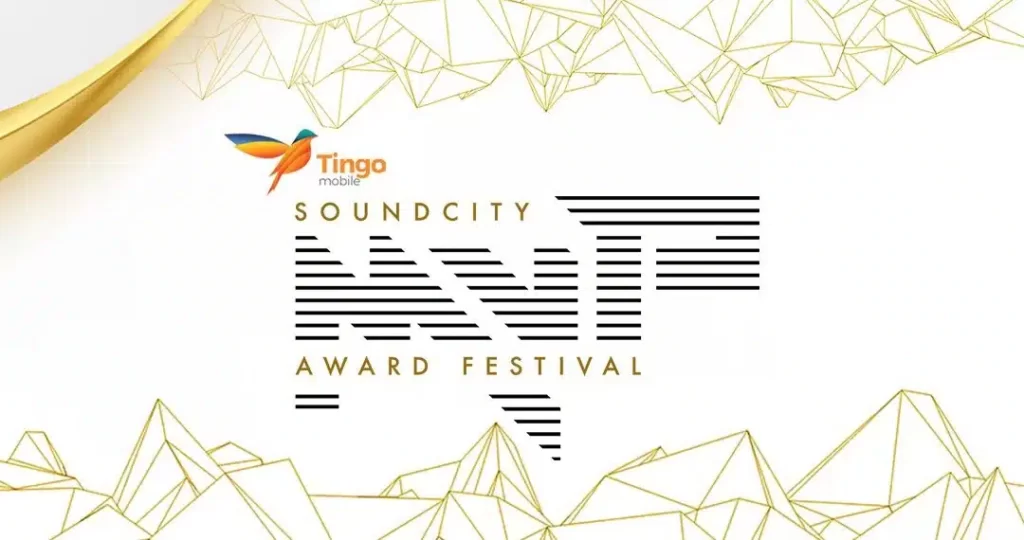 The 2023 Soundcity MVP Awards show was held at the Eko Convention Centre, in Lagos, Nigeria.
SUGGESTION: You can get News updates directly on WhatsApp by clicking "HERE".
Burna Boy received the award for Best African Act while Asake was named Best Nigerian Act Male and Tems won the award for Best Nigerian Act Female. Black Sherif also won the Best Hip Hop category, and South Africa's DJ Maphorisa was honoured as the Best DJ.
Check the full list of winners below;
Best New artiste
Victony (NG)
Ayra Starr (NG)
Young Jonn (NG)
Seyi Vybez (NG)
Fave (NG)
Ruger (NG) – WINNER
Black Sherif (GH)
Costa Titch (SA)
Phina (TZ)
Wakadinali (KE)
African Artiste of the Year
Burna Boy (NG)
Wizkid (NG)
Diamond Platnumz (TZ)
KiDi (GH)
Msaki (SA)
Asake (NG)
Rema (NG)
Kizz Daniel (NG)
Temz (NG)
Zuchu (TZ)
Best Collaboration
Pheelz & Bnxn Fka Buju – Finesse (NG)- WINNER
Fireboy & Ed Sheeran – Peru (Remix) (NG)
Black Sherif & Burnaboy – Second Sermon (GH)
Camidoh – Sugarcane (Remix) ft. Mayorkun, King Promise & Darkoo (GH)
Costa Titch – Big Flexa ft. C'buda M, Alfa Kat, Banaba Des, Sdida & Man T (SA)
Asake – Sungba (Remix) ft. Burna Boy (NG)
Kizz Daniel & Tekno – Buga (NG)
Daliwonga – Abo Mvelo ft. Mellow & Sleazy (SA)
Mayorkun & Victony – Holy Father (NG)
Mavin All Stars – Overdose (NG)
Best Hip Hop
Black Sherif – Kwaku The Traveller (GH)- WINNER
Blaqbonez – Back In Uni (NG)
Mi – The Guy (NG)
Kaligraph Jones X Dax – Hiroshima
Nasty C & Aka – Lemons To Lemonades (SA)
Psycho YP – Bando Diaries ft. Odumodu Blvck (NG)
Ladipoe – Running ft. Fireboy (NG)
Wakadinali – Geri Inengi ft. Sir Bwoy (KE)
Chyn – Hosanna ft. Fxtune (NG)
Vector – Clowns ft. Ladi Poe (NG)
Listener's Choice
Oxlade – Ku Lo Sa (NG) – WINNER
Kizz Daniel & Tekno – Buga (NG)
Burna Boy – Last Last (NG)
Ch'cco & Mellow & Sleazy – Nkao Tempela (SA)
Daliwonga – Abo Mvelo ft. Mellow & Sleazy (SA)
Rema – Calm Down (NG)
Mavin All Stars – Overdose (NG)
Camidoh – Sugarcane (Remix) ft. Mayorkun, Darkoo & King Promise (GH)
Black Sherif – Kwaku The Traveler (GH)
Patoranking – Kolo Kolo ft. Diamond Platnumz (NG)
Viewers' Choice
Asake – Pbuy (NG)
Timaya – Cold Outside ft. Bnxn Fka Buju (NG)
Kizz Daniel & Tekno – Buga (NG)
Costa Titch – Big Flexa ft. C'buda M, Alfa Kat, Banaba Des, Sdida & Man T (SA) -WINNER
KiDi – Touch It (GH)
Burna Boy – Last Last (NG)
Rema – Calm Down (NG)
Camidoh – Sugarcane (Remix) ft. Mayorkun, Darkoo & King Promise (GH)
Black Sherif – Kwaku The Traveler (GH)
Ayra Starr – Rush (NG)
Digital Artist of the Year
CKay (NG)
Wizkid (NG)
Rema (NG)- WINNER
Burna Boy (NG)
Davido (NG)
Diamond Platnumz (TZ)
Omah Lay (NG)
Da Banton (NG)
Zuchu (TZ)
Tems (NG)
African DJ of the Year
DJ Obi (NG)
D-J Tunez (NG)
DJ Big N (NG)
Uncle Waffles (SA)
DJ Maphorisa (SA)- WINNER
DJ Dips (NG)
Black Coffee (SA)
DJ Vyrusky (GH)
D-J Kerty (NG)
DJ Tariqo (MZ)
Male MVP
Burna Boy (NG)
Wizkid (NG)
Asake (NG) – WINNER
Davido (NG)
Diamond Platnumz (Tn)
Focalistic (SA)
KiDi (GH)
Omah Lay (NG)
Rema (NG)
King Promise (GH)
Female MVP
Tems (NG) -WINNER
Ayra Starr (NG)
Gyakie (GH)
Tiwa Savage (NG)
Boohle (SA)
Niniola (NG)
Nkosazana Daughter (SA)
Tyla (SA)
Zuchu (TZ)
Msaki (SA)
African Producer of the Year
Blaisebeatz (Big Flexa)
Andre Vibez (Calm Down)
Magicsticks (Organise) -WINNER
Pheelz (Finesse)
Niphkeyz (I'm A Mess)
Tempoe (Soweto)
Rewardbeatz (Xtracool)
Chopstix (Last Last)
Pprime (Woman)
Skizzy (Kwikwi)
Best Group or Duo
Blaq Diamond (SA)
Show Dem Camp (NG)
Ajebo Hustlers (NG) -WINNER
Major League DJz (SA)
Cavemen (NDopeNation & Sleezy (SA)
Dopenation (GH)
Buruklyn Boyz (KE)
Yababuluku Boyz (MZ)
NSG (UK, Ghana & Nigeria)
Best Pop
Fireboy – Peru (Remix) ft. Ed Sheeran (NG) – WINNER
Rema – Calm Down (NG)
Young Jonn – Xtra Cool (NG)
KiDi – Touch It (GH)
Diamond Platnumz – Mtasubiri ft. Zuchu (TZ)
Ruger – Dior (NG)
Omah Lay – Woman (NG)
Ayra Starr – Rush (NG)
Crayon – Ijo Laba Laba (NG)
Lasmid – Friday Night (GH)
Song of the Year
Omah Lay – I'm A Mess (NG)
Oxlade – Ku Lo Sa (NG)
Wanitwa Mos, Master Kg & Lowsheen – Sofa Silahlane ft. Nkosazana Daughter (SA)
Bien X Aaron Rimbui – Mbwe Mbwe (KE)
Burna Boy – Last Last (NG)
Camidoh – Sugarcane Remix ft. Mayorkun, King Promise & Darkoo (GH)
Kizz Daniel & Tekno – Buga (NG)- WINNER
Asake – Organise (NG)
Zakes Bantwini X Kasango – Osama (SA)
Mayorkun & Victony – Holy Father (NG)
Video of the Year
Rema – Calm Down (NG)
Fireboy X Asake – Bandana (NG) -WINNER
Costa Titch – Big Flexa ft. C'buda M, Alfa Kat, Banaba Des, Sdida & Man T (SA)
Asake – Pbuy (NG)
Camidoh – Sugarcane Remix ft. Mayorkun, King Promise & Darkoo (GH)
Kizz Daniel & Tekno – Buga (NG)
Zakes Bantwini X Kasango – Osama (SA)
Diamond Platnumz – Mtasubiri ft. Zuchu (TZ)
Blaqbonez – Back In Uni (NG)